Junior Chaplaincy Team
Like Martin de Tours, the first chaplain, our Junior Chaplains help to support the Catholic Life of our school by sharing God's Word in liturgies and Masses; notably supporting their peers in planning and leading class liturgies, leading prayer clubs & monitoring sacred spaces.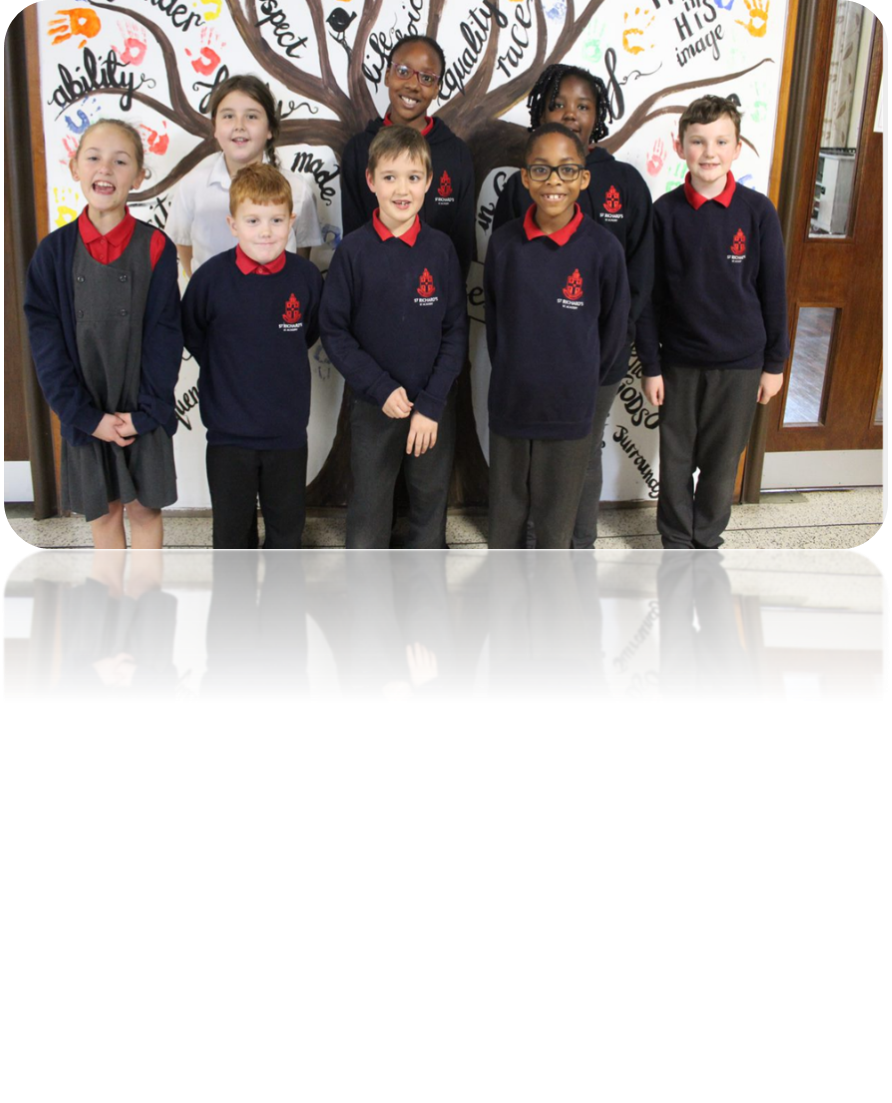 On November 10th, our Junior Chaplains joined other teams from across the trust to share in a 'Commissioning Day'. This provided them with a wonderful opportunity to learn more about the role of junior chaplaincy in our schools. Then, using prayer, scripture, song and games, they explored the qualities they would need to be the 'hands and feet' of Christ before they were sent out into the world to do His work.