Our School Saint
St Richard is the patron saint of our school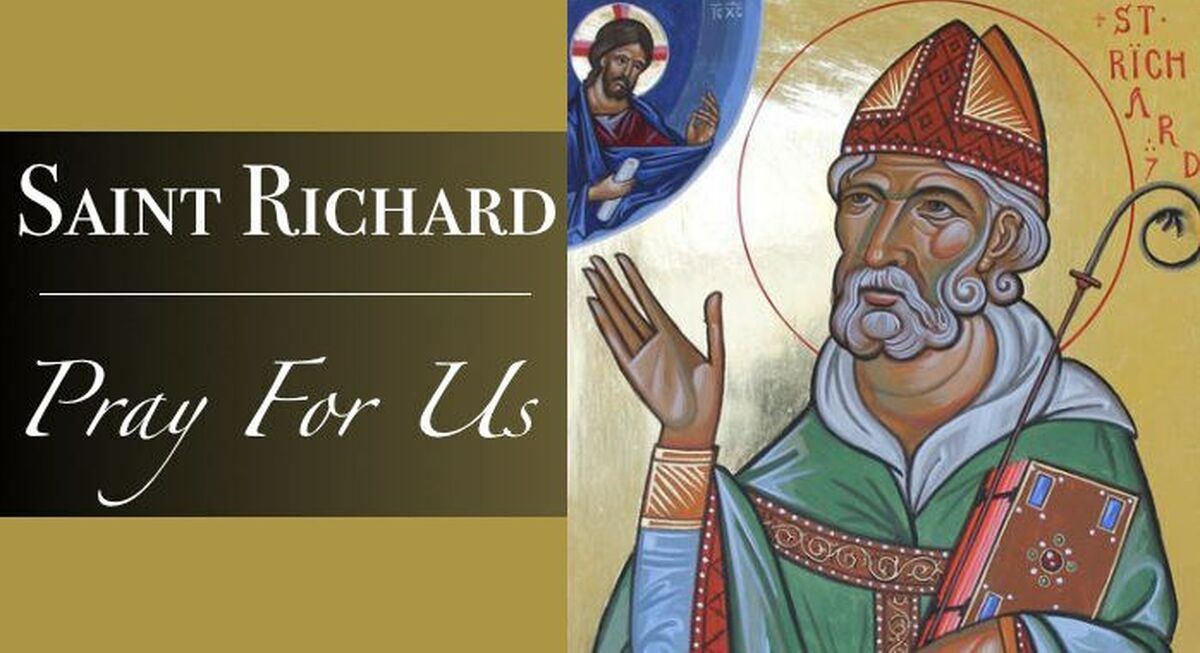 St Richard
St Richard was born in 1197, in Worcestershire. His parents were rich although they died when he was young. St Richard studied hard and was known as an honest man.
He became a priest in 1243 – 775 years ago. Later, he became a bishop.
He worked hard to help the poor people and wanted people in power to be fair, honest and good. He was charitable (selling his gold and silver and giving the money to the poor) and carried out acts of mercy
St Richard lived at a time when there was a rivalry between the Crown (the king) and the Church. He always protected his priests from the king's men.
People today sometimes wear a medal of St Richard to remind them that it is important to be proud of being Christian, to do as Jesus told us to and to spread the Good News every day and everywhere.
Richard died in 1253 when he became very ill with a terrible fever. As he was dying, he said the prayer which we say in school today.
Richard became a Saint in 1263 and many people visited his burial place as it was known for the miracles that happened there.
Prayer of St Richard
Thanks be to you, my Lord Jesus Christ,
for all the benefits you have given me, for all the pains and insults you have borne for me.
O most merciful redeemer, friend and brother,
may I know you more clearly,
love you more dearly,
and follow you more nearly.
Amen.