Our Faith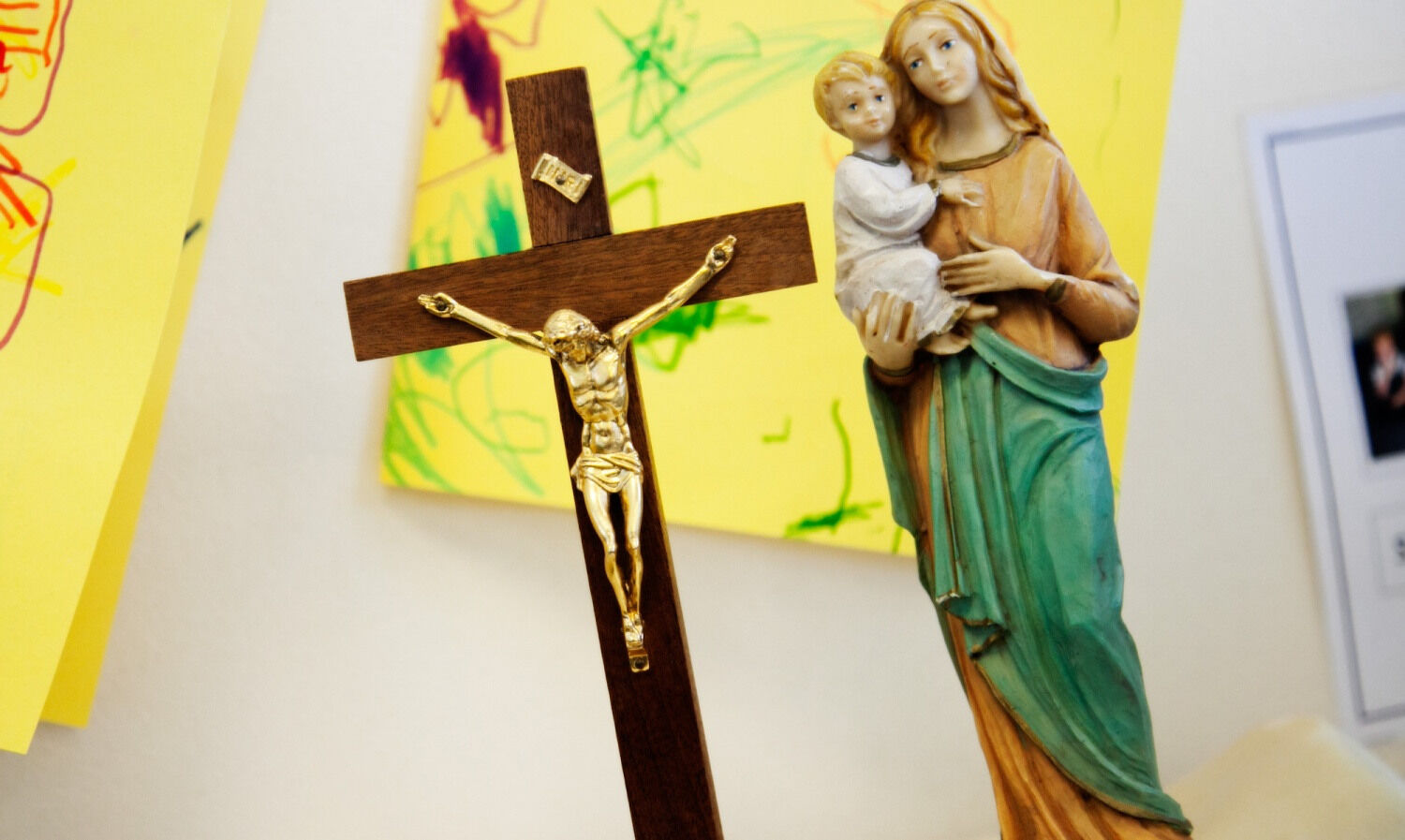 Our school is a place where all learn and grow knowing that Christ's love surrounds them and all are valued for their uniqueness.
Aspire, Learn, Serve and Grow in Christ.
St Richard's exists to support parents and carers who are their child's first educators. We strive to ensure that children develop spiritually, morally, physically and academically in order to reach their true potential.
We aim to be a truly Christian community, where our relationships are built on the core Gospel values.
Our religious life is rooted in the faith, practice and moral teaching of the Roman Catholic Church.
Each person in our community is specially valued and has an important part to play in making sure that we live out our mission.
St Cuthbert's Academy Trust Mass for the beginning of Lent
The St Cuthbert's Academy Chaplaincy Team invite you to join us for a virtual Mass for the whole Trust, to commemorate the beginning of Lent. The Mass will be live streamed at 11am on Wednesday 24th February from Our Lady of Lourdes and St Peter Chanel - links below. If it is not possible to join us at 11am you can still be part of this celebration as the Mass will be available on the websites